The M1 Crossing -
Donnington Services Rising Main
Main Contractor: Clancy Docwra Specialist Contractor: DCT Civil Engineering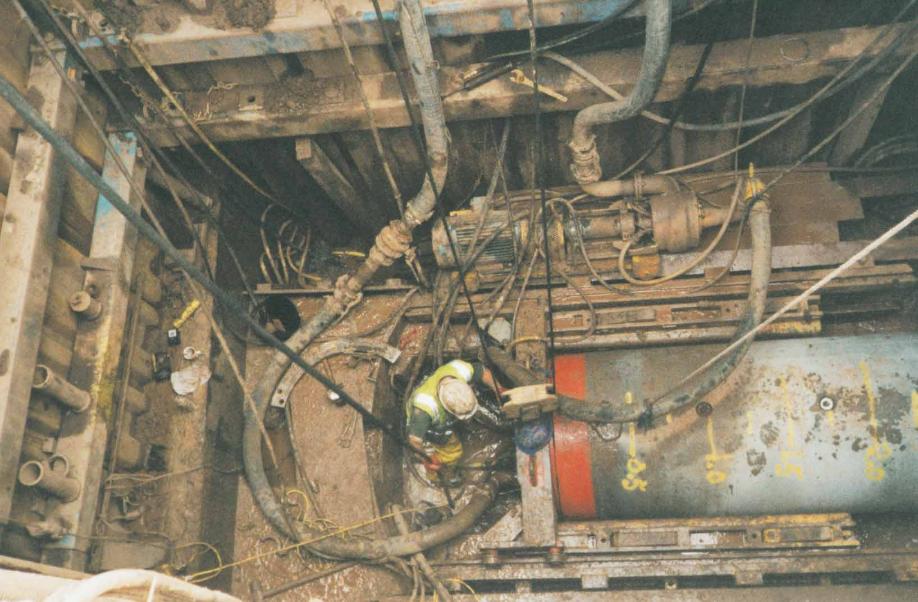 by Mark Roper
Former Resident Engineer - Haswell
now: Regional Director at the Civil Engineering Contractors Association
(Yorkshire & Humberside) Ltd
--
This is how I remember it.
The story actually starts some months before this job though, as I had been given a new free-roving role for Haswell looking at any tunnelling schemes that Severn Trent Water had going on. I had been called out to a problem at Measham. The client was North West Leicestershire Council, who were agents for Severn Trent Water, and they had engaged a contractor to carry out a microtunnel into a new pumping station. They had encountered a problem with their Iseki machine and the M42 had heaved.
In sorting out that problem, the relationship with NWLC had been cemented, and some months later they asked Haswell to send me out to Kegworth to help them sort out a crossing under the M1 near East Midlands Airport.
Clancy Docwra were the main contractor, and they had initially engaged Thrustbore to do the crossing using their Ferret drum cutter. I think that it managed about 18" of progress before they pulled it out and cleared off.
The ground was a stiff clay similar to that encountered in Gloucester a few years ago and Clancy Docwra then engaged DCT to do the work using a Herrenknect AVN800.
Progress was very slow, as the clay had a tendency to reform in the cone behind the cutting arms causing the slurry grills to block, but DCT, being the people they were, stuck at it, experimenting with various flocculants and polymers.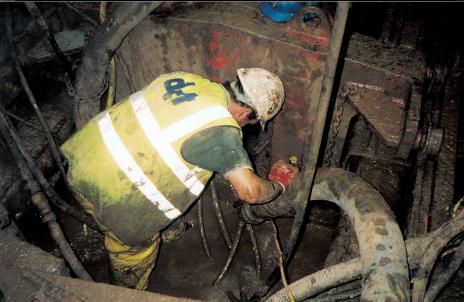 The thing I remember most about that job though was that I was there on 11th August 2011, the date of the last total eclipse of the sun, and I watched it stood on the top of the separation plant!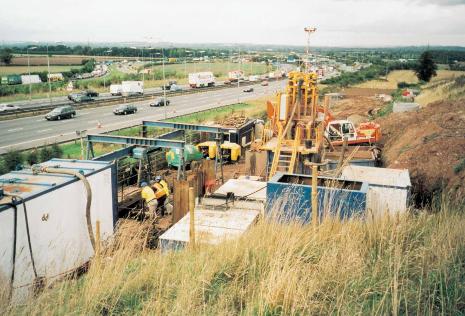 Photograph. A view of the M1 / A453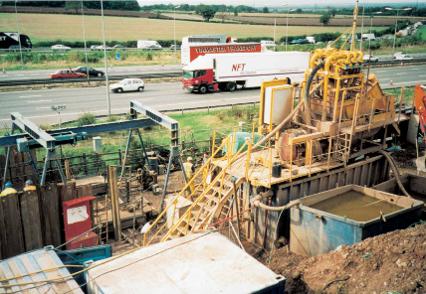 Photograph. The slurry separation plant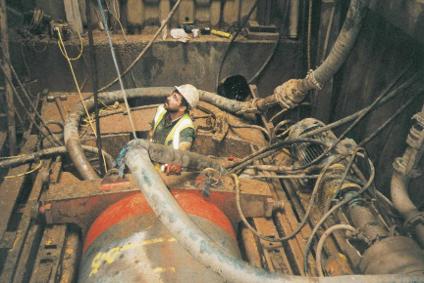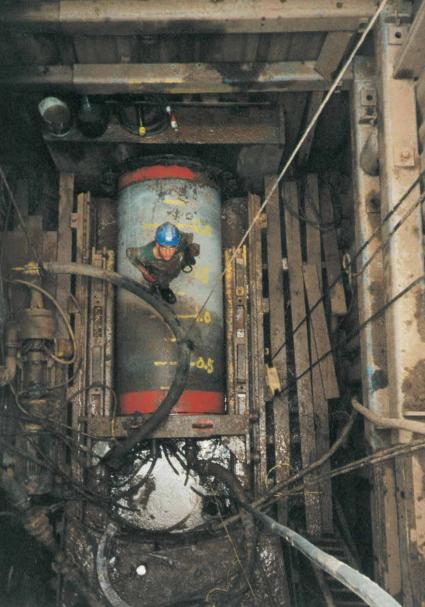 Photograph. The pipe jack is currently stuck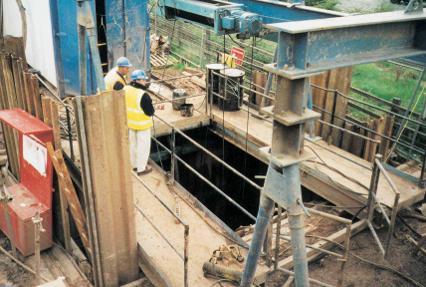 Photograph. A young Mark Roper is the one on your right.