The Ayr Interceptor Sewer - Phase 1
Client: West of Scotland Water Authority Main Contractor: George Leslie
January 1999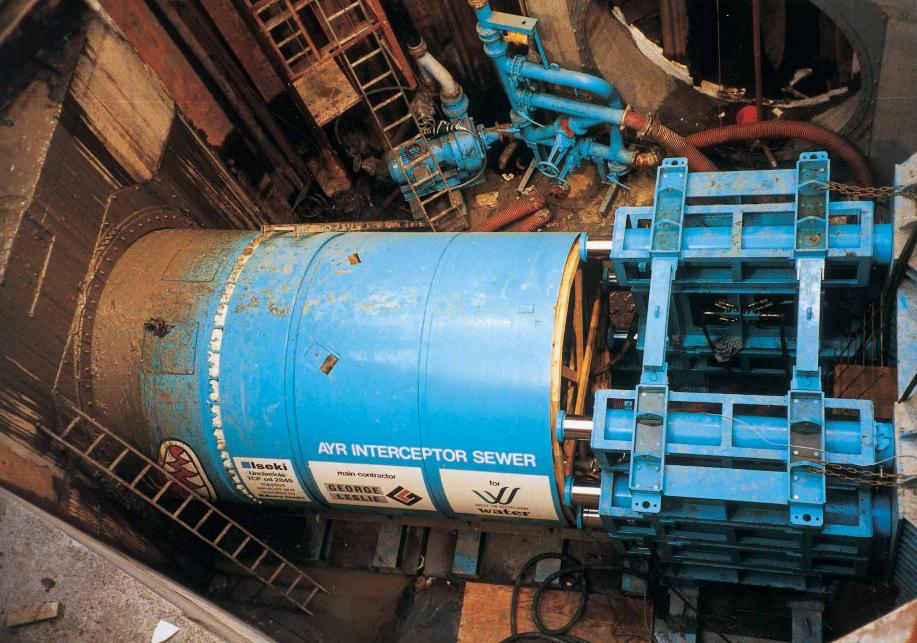 Photograph. The launching of the TCP Iseki 2845 TBM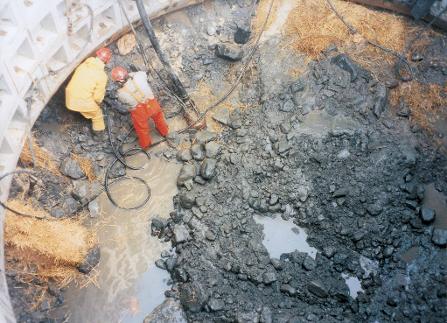 Photograph (Above). Shaft sinking through hard ground
Photograph (Above). Launching the TCP Iseki 2845 TBM
Photograph (Above). Shaft sinking (Below) The TBM launch of the Iseki TCC1120 on the River Don Crossing
By James Durose-Rayner
Editor, natm
The TBM's they utilised on this job and the larger tunnel were the totally wrong machines for the ground.
It is a 'horses for courses' scenario and although the Iseki's are great machines - they thrive in sands and silts however in Ayr it was rock and the Herrenknecht TBM or SM Roadheader or even drill and blast were the only way to tackle this job.
George Leslie were a lovely contractor, and as with the Scottish Water authorities at the time were always very, very amenable.
It was an extremely testing job and lots of lessons were learned.
James Montgomery was the project manager for the West of Scotland Water Authority.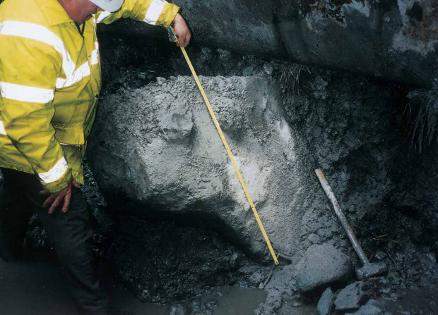 Photograph (Above and Below). Boulders on the Ayr job
(Left) Launching the TCP Iseki 2845 TBM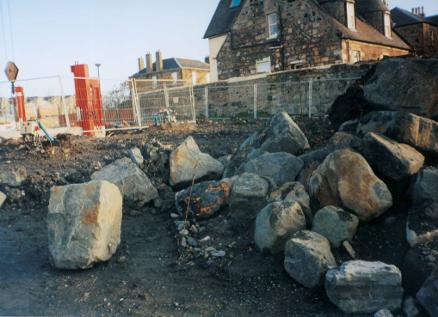 Around 4km of sheet piling was driven to form the construction of 12 Nr. cofferdams which formed shafts/storage tanks along the route.