Mine Development
Vale of Belvoir (Asfordby)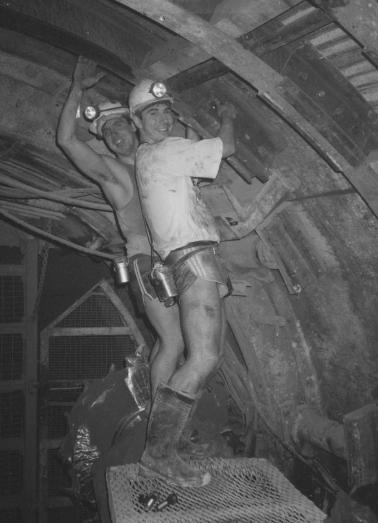 Photograph. Setting steel - real tunnelling.
The editor of natm magazine is the miner on the right.
The other lad is Phil Andrews from Gruby in Leicestershire
Tunnelling
The Kelvin Valley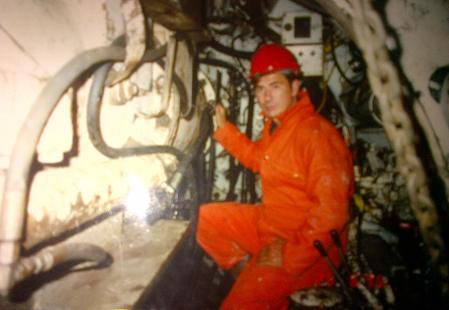 Photograph. Knelt in a Lovat TBM
The editor of natm up in the notorious Kelvin Valley near Glasgow, on a job where JF Donelon went into Administration before being taken over by Amey.
James Durose-Rayner
Editor